Ballynacree Location, Ballymoney Parish, County Antrim
Return to cephasfisher.net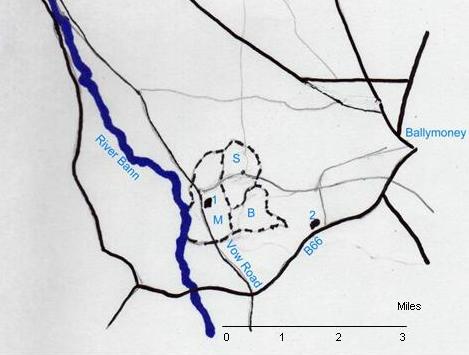 1 = Ballynacree House, Manor of the Moore Family (Early Quaker Descendants went to Pennsylvania).
2 = Oharabrook Farm & Self-Catering Cottages, said to be site of ancient Quaker cemetery in Enagh Townland.

M = Ballynacree More Townland (At least one Pennsylvania Quaker said he came from here; many others just said "Ballynacree."
B = Ballynacree Beg Townland.
S = Ballynacree Skein Townland.